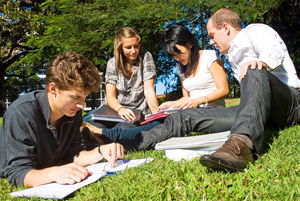 AN ALLOWANCE of €150 will be paid to university students in Spain already receiving grants who manage passes in all subjects. Starting in the 2011-2012 academic year that begins in September, this allowance will be added to existing grants and is available to all those who register for 60 credits and subsequently obtain them all.
The only exceptions will be engineering and architecture faculties, where it will be sufficient to obtain between 48 and 54 credits.
The Education Ministry estimates that some 76,000 students should benefit from the new allowance.
As a further incentive for improving academic standards there will be a break with past practice and the registration grant will not cover the costs of the registering credits for students repeating a subject for the second or third time.
Grants and state aid for studies has been ring-fenced from the government's cost cutting measures and instead of being slashed is set to increase by 5 per cent to €1,324 million, an increase of €66.4 million on the last academic year.
This duplicates the amount set aside by the government for grants in 2004. Thresholds for family salaries and assets remain the same as for last year with reduced earnings making many more families eligible.
Another innovation for the coming academic year is the decision to make the grant-salaries introduced in 2009 for university students also available to further education students. The amount paid will now be €3,500 a year for both.