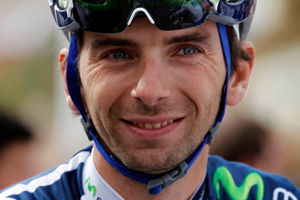 Spanish cyclist Xavi Tondo, 32, died at his home in Granada in an accident when he was preparing to go out for a training session. He was trapped between his car and the automatic garage door at the apartment block where he lived in Pradollano, Sierra Nevada.
It appears the door began to close when he was exiting so he got out of the car to press the button and prevent this. For reasons which are not yet known, his car began to roll towards him and he was trapped.
The Movistar team-member was with another cyclist, Alejandro Valverde, at the time of the accident, as the two were training in the area for the Tour de France. Valverde was unable to save Tondo and called the emergency services.
Tondo had won the Vuelta a Castilla y Leon this year.