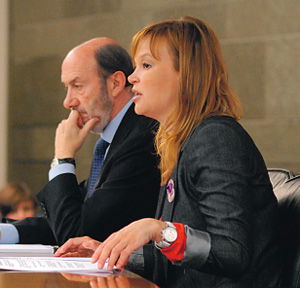 THE Spanish Government has given the go-ahead to a draft bill regulating an individual's rights in the final stages of life. The Council of Ministers came to the decision after studying a report prepared by the Minister for Health and Social Policy and Equality, Leire Pajin, on the draft bill.
The law guarantees a series of rights for all those people approaching the end of their lives, including the right to healthcare, information, to make decisions, to pain relief, to be accompanied and the right to privacy.
Leire Pajín explained that the law 'does not legalise euthanasia or legalise assisted suicide; indeed, its only aim is to ensure that patient intervention avoids unnecessary suffering and so-called therapeutic cruelty'.
"Our intention is to lessen the pain, and bring to an end the suffering of persons who, in the last few days of their life, suffer in a clear and evident manner," the minister emphasised.
Pajín said that when a patient reaches the stage of being finally incapacitated, it will be the duty of medicalpersonnel involved 'toseek the opinion of atleast another member ofstaff directly involved inthe patient's care and thatof the immediate familyto ensure a balanced viewis taken in the clinicaldecision'.