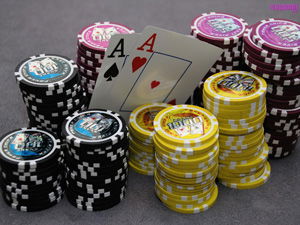 AN illegal gambling ring in a bar in Palma has been dismantled. Mostly Chinese citizens would meet to play poker and mahjong with money stakes, according to the National Police. During the police inspection, 18 people were implicated with €6,470 which was in play at the time of the raid.
After analyzing the value of the seized notes, officers believe that each bet was between €10 and €20.
The owner of the bar is the supposed organizer of the games, which were played both inside and outside the bar.
Inside the bar officers discovered a larger room with several tables for poker games.