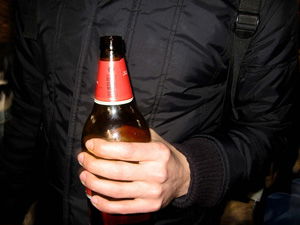 THE botellon (street drinking) ban on Palma's promenade after 10pm could make the problem worse, some believe. Those who disobey the law can be fined between €750 and €1,500, although they can be substituted for community service. "We will just find somewhere else to go," said the majority of youths who regularly attends these gatherings every Friday and Saturday.
The fear is that police will no longer be able to monitor the youths in other areas like they could at the promenade.
"Most of us cannot afford to buy drinks in bars, if they want to solve this problem they should offer other options for youths or lower the price of drinks," suggested 19-year-old Antonio.
"I prefer having parties at home," said 18-year-old Sonia, "but not everybody has that luxury."
Picture Credit: orianomada