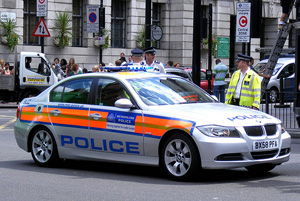 THE Metropolitan police have bought software to map suspects' digital movements in space and time. However, the use of the software, Geotime, that can map an individual's movements and communications with other people in the digital world, prompting an outcry from civil liberties groups.
It can be used to collate information from social networking sites, satellite navigation equipment, mobile phones, financial transactions and IP network logs.
Alex Hanff, the campaigns manager at Privacy International, said "we shouldn't be tracked and traced and have pictures built by our own government and police for the benefit of commercial gain".
Alongside the Met, the Ministry of Defence is also examining Geotime. A spokesman said: "The MoD is assessing Geotime as part of its research programme but it is not currently being used on operations."
Picture Credit: AndrewHA .