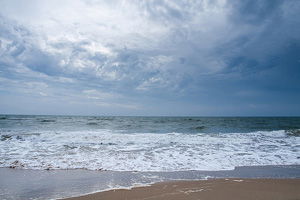 An emergency search by the Coastguard continues today in Punta Umbria, Huelva after a young British national disappeared while swimming. Emergency services were called at around 7.15pm on Sunday after a lifeguard lost track of a swimmer that was experiencing trouble getting back to the shore.
A search by the Coastguard, Guardia Civil and Local Police was immediately started but by nightfall they had been unsuccessful in locating the person believed to be aged between 18 and 20 years-old.
This morning saw the search continue with two helicopters and three boats but has so far no trace has been found.
Punta Umbria succumbs to dangerous currents and has a long history of swimmers drowning, every year the authorities warn visitors to take precautions while in the water.
Picture Credit: ~vortex~