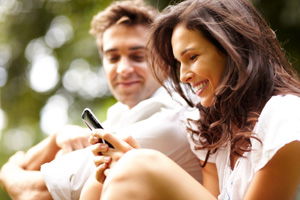 MORE than 88 per cent of respondents in a survey conducted by gsmarena.com have a Wi-Fi enabled handset, 96 per cent browse the web on their mobile phone and 78.6 per cent open their mobile browsers daily. Teenagers take the most photos and videos with their cell phones but send or receive email the least, but their number one activity is listening to music.
An instant messaging service is used every day by half of the participants aged 18 to 24, while 60 per cent of those between ages 25 and 32 did so.
For this age group, using the phone as a map and for navigation was the most used feature and were the most likely to use their phone instead of an alarm clock.
Nearly 90 per cent of people aged 33 to 41 used their phone to make calls on a daily basis as well as using the device to send or receive email messages.
The organizer browser is the most popular feature for people aged 41 to 50.
Only one in four users older than age 50 use social networking sites through their handsets daily and the majority use the camera on their phone about once a week.
RSS feeds were the most popular feature with this age group.
While one in four women text daily, 17.3 per cent do it less regularly.
Women also tended to be fond of using the special camera shooting modes more than men, although men take way more photos and videos than women.
Watching online videos is more of a man's thing to do and more men than women use the digital maps and Sat Nav.