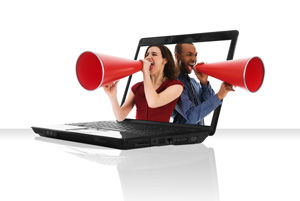 FACEBOOK (FB) now influences what news gets read online as people use the social networking site to share and recommend content, new research shows. The flow of traffic to the web's largest news destinations was studied by Pew Research Centre's Project for Excellence in Journalism.
Five of the sites got six to eight per cent of their readers from FB, although the average for the 21 news sites that allowed data to be tracked was three per cent.
Referrals typically came from links posted by friends on their FB page or from the 'like' buttons which FB encourages other websites to place alongside their content.
However, the social networking site's effect is still small when compared to Google's power which supplies about 30 per cent of traffic to the top news sites.
Twitter is responsible for one per cent of traffic.
"If searching for the news was the most important development of the last decade, sharing the news may be among the most important of the next," stated the Pew report.