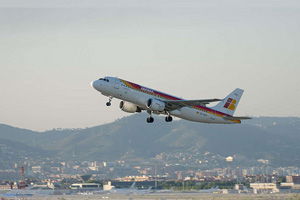 RESIDENTS affected by the noise of El Prat Airport in Barcelona, have taken their case to the EU. They claim that the Spanish government has failed to abide by EU laws to reduce the noise caused by planes in urban areas. At El Prat, the locals complain that the planes don't fly out over the sea, and fly over houses too often.
The presidents of the Pro Soroll de Castelldefels association, Josep Velasco, says they fear that the situation will worsen from September when one of the runways will be closed for works, forcing the planes to fly over urban areas, especially cargo planes which fly at night.
The work was due to be carried out this summer, but it was postponed as this is the time with most activity at the airport.
Picture Credit: photoluiscmg