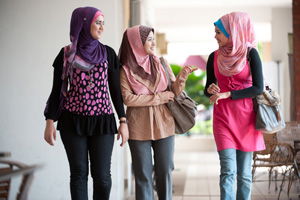 MALLORCA'S Women's Lobby has requested that the regional government be 'alert' and 'vigilant' in regards to protecting the individual rights of Muslim women in Manacor. The entity criticized some of the fundamentalist attitudes of the person who runs the town's mosque as well as his followers.
They apparently do not like the fact that some Muslim women want to exercise the freedom to make certain decisions in their lives; how to dress, how to speak, and when and where they go.
Instead they wish to keep backwards and sometimes humiliating customs not in keeping with the laws of the land they live in.
The lobby requested that religious tolerance not be confused with halting the advancement towards equality between men and women.