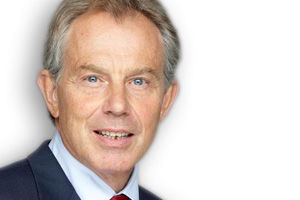 Tony Blair was a 'messianic' would-be leader who plunged Britain into the Iraq war and indirectly recruited more terrorists than Osama Bin Laden. Gordon Brown was an ineffectual organiser whose policies as Chancellor helped plunge Britain into recession. But even their detractors asked themselves why minor royalty and celebrities were invited to the royal wedding but Britain's last two prime ministers were not.
Revolution and NIMBIES
THE Pope exhorted Europe to take refugees from Libya, the Middle East and Africa in his Easter message but two days later Italy and France called to suspend passport-free EU travel. With North Africans flooding into Europe to escape the unrest and violence caused by the "Arab spring" it is clearly easier to preach revolution than welcome the resultant refugees with open arms.
Unintelligent intelligence-gathering
LEAKS like the Guantanamo Files stream information which, although new, seldom heralds the unexpected but instead confirms old conjectures. The caging of the old, the infirm and the underage in the Guantanamo prison camp was no revelation, but confirms that the Pentagon and US intelligence – plus Britain and its own agencies – value torture as a reliable means of obtaining unreliable information.