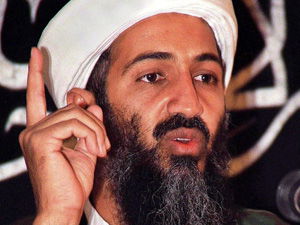 The world's most wanted man, Osama bin Laden has reportedly been killed by US ground troops in an operation outside Islamabad. President Barack Obama announced that the al-Qaeda leader was killed in a ground offensive based on US intelligence and that after "a firefight" US forces had taken possession of his body.
Mr Obama added it was "the most significant achievement to date in our nation's effort to defeat al-Qaeda".
US embassies around the world have been instructed to be on high alert to the possibility of revenge attacks for the killing.
It is believed that the terrorist mastermind had been living in a $1m villa in the town of Abbotabad some 40 miles from the Pakistani capital and was reportedly asked to surrender before being shot in the head.
"A small team of Americans carried out the operation with extraordinary courage and capability. No Americans were harmed. They took care to avoid civilian casualties," President Obama said.
The US President had approved an operation "to bring Bin Laden to justice" last week after first being briefed of a possible lead to his whereabouts last August.
British Prime Minister David Cameron said the news would be welcomed across the country and believed it was a "massive step forward,"
Picture Credit: http://xaanaax.blogspot.com