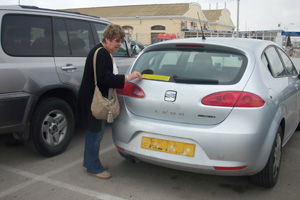 THE number of holiday makers coming to Spain is now noticeably increasing and the first step to an enjoyable stay to those hiring a car would be to carefully remove the car hire sticker – should there be one – from the rear of the car at its pickup point thus making it difficult for any thief to identify them as holidaymakers (a prime target).
The following easy to remember tips are worth following to help you have a good holiday.
1. When going out to the beach or market etc take only what you require.
2. Lock all gates and doors in your accommodation.
3. Make sure all windows are closed and secured.
4. In the house or car do not leave any valuables where they can be seen.