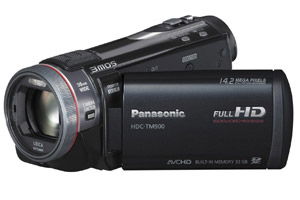 PANASONIC'S 3MOS sensor technology has done more than enough to prove it can hold its own against the more traditional 3CCD sensor setup since its inception in 2008. Evolving out of the TM100, 300, 600 and 700 is the new 900 range, which is touted as creating footage that is pitch-perfect in its clarity.
While it has the exact same 3MOS sensor that was found in the TM700 – 3x ¼.1-inch 3.05MP CMOS sensors – and the same 12x optical zoom on-board, the camera has some new features.
It can now shoot Full HD 3D, but only via an extra VW-CLTI 3D lens adaptor.
Its Intelligent Zoom ratio has been tweaked up from 18x to 20x, and relies on its sensor to do the work rather than pixelating, as do some other digital zooms.