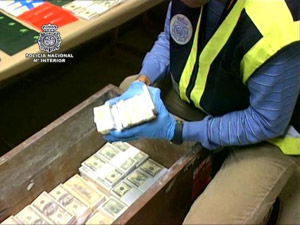 AUTHORITIES in several countries have taken part in a major operation to dismantle an international network which has fraudulently obtained €11m.
In total 18 people were arrested, mostly Nigerians, who used the 'Nigerian Letter' scam to trick victims in the USA, Australia, Mexico and several EU countries. They sent letters and e-mails mainly from the Madrid area, and several people fell for the scam.
The detainees are charged with fraud, document forgery, money laundering and illegal association. During raids, counterfeit dollar bills and seven luxury cars were seized, as well as 114 bank accounts frozen.