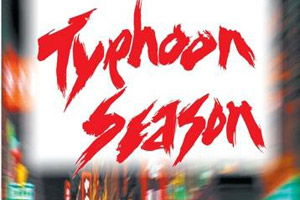 After a few years living in Hong Kong, Shropshire-born author David Baird was stunned when he returned to his home in the Axarquía. "It was a bit like stepping off an express train when it's moving," he says, recalling how he switched from one of the world's most exciting cities to a tranquil hilltop in Spain.
"It took two weeks for some boxes to be shipped all the way from Hong Kong to Algeciras and then nearly two months to get them to my house in Frigiliana just along the coast.
"In Hong Kong things tend to be super-fast and highly efficient. Andalucia is the other extreme. But, once I'd slowed down, I realised how lucky I was. I had material for at least one book — and the time to write it!"
David's latest book, Typhoon Season, is a thriller which vividly captures Hong Kong's exotic atmosphere, thanks to David's years working there as a journalist.
In the fading days of empire sinister forces are at work in the so-called Pearl of the Orient…a body is found floating in the South China Sea, corruption flourishes in high places, Triad gangsters seek a huge heroin stash.
Who can be trusted in this British colony living on borrowed time?
David is well-known for his writing about Spain, fiction and non-fiction. His earlier book, Between Two Fires, won critical acclaim from Lorca biographer Ian Gibson and historian Paul Preston.
Book review by Gabrielle Devon