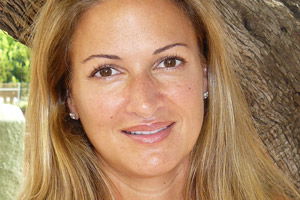 This will be the eighth year that the show has raised money for the Great Ormond Street Hospital for Children. The money raised over the years has topped the €500,000 mark and has been spent on a variety of projects within the hospital; currently they are involved with the 'Theatres for Theatre' appeal which is aiming to raise £4 million (€4.57m) for a specialist brain surgery unit.
This year's show will be particularly poignant following the death in 2010 of the founder of Pirates Adventure, Jacques Sasson. His daughter, Catherine, has taken over the reins of the family business.
"My father started with the idea to raise some money for the hospital, and give some of the families and young patients of GOSH a much needed break on the island with the help of First Choice Holidays," she said.
"With the support of our sponsors, our celebrity guests and the amazing expatriate residents of Mallorca, the event has gone from strength to strength," she continued.
"It has been decided that we will honour the efforts my father made to charity on the night, and I am very proud that a plaque will be placed in his name at the hospital," she said.
The evening is bound to be full of surprises, and emotion.
Rumours abound about which celebrities will be attending, but the management team headed by Richie Prior continue to be coy about names.
For more information about the charity premiere contact www.piratesadventure.com