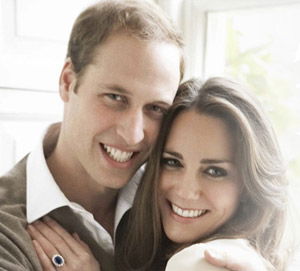 ITV1 has unveiled the details of its coverage of the royal wedding on Friday, April 29. As previously rumoured, Phillip Schofield will anchor the broadcast, together with ITV News at Ten's Julie Etchingham. They will present the coverage from a specially-constructed studio located opposite Buckingham Palace.
Michael Jermey, ITV's director of news, current affairs and sport, said: "ITV1 will give viewers excellent close-up coverage of the all the day's events. "We'll be on air live for more than ten hours capturing the spirit of the day both in central London and around the country. It promises to be a memorable day."
Jonathan Munro, director of newsgathering and deputy editor of ITV News, added: "Covering the wedding will be one of the most complex and ambitious projects ITV News has ever undertaken.
"We will have every moment covered live, and we'll aim to capture the atmosphere on the streets of the capital – and at the parties and festivities across the UK.
"We are deploying technology not even dreamt of when Charles and Diana were married, and we want to use that to reflect the nature of the event – a celebration of two young people to which every one of our viewers will have a front-row seat." Presenters and reporters including Alastair Stewart, Mary Nightingale and Mark Austin will contribute to the coverage, being based at major procession points across the capital, while James Mates leads commentary of events from Westminster Abbey. Adrian Chiles and Christine Bleakley will kick off the coverage during Daybreak from a special studio at London's Canada Gate.
After the marriage ceremony, Tom Bradby will given an insight into the couple. As well as live rolling coverage of the event, the channel will present longer news programmes in peak slots, including an extended edition of ITV News At Ten, following an hour-long news special at .
The BBC have announced that Huw Edwards will front its royal wedding coverage, while Sky has opted for Eamonn Holmes.
By Richard Shanley