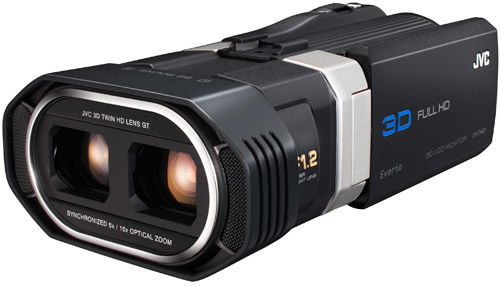 JVC's GS-TD1 camcorder is said to unlock the true potential of 3D movie making. Home video recorders often added in 3D as an 'afterthought' and had limited functionality, while this new baby is touted as the most advanced 3D consumer camcorder to date. Twinned HD GT lenses are integrated into the camcorder's body and behind each is a 3.32MP 1CMOS sensor.
These feed into the camera's 'Falconbrid' imaging engine which processes the two streams at the same time.
The result; a 1920 x 1080i 3D image recorded in essentially the same MP4 MultiView codec format used for Blu-ray.