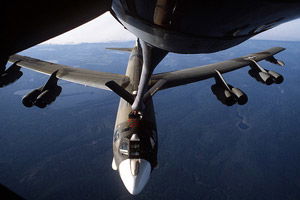 GIBRALTAR has been a sore point for Spain since it was muscled away by Britain nearly three centuries ago. One of the most recent examples of these tensions was the new agreement which came into force on February 1 and was published in the Official State Bulletin on Monday.
It states that United States military aircraft that have Gibraltar airport as their origin or destination are prohibited from flying over Spanish airspace or make stops in its territory.
Other stipulations include that "except in cases of express authorization," US aircraft flying over Spain cannot "carry dangerous goods, or passengers or cargo that might be controversial in Spain."
Dangerous goods include explosives, gases, flammable liquids or solids, oxidizing substances, organic peroxides, toxic and infectious substances and radioactive material.
Any US aircraft that is not "deployed" in Spain can stay more than 72 hours, except in case of extreme cases or those previously approved by Spanish authorities.
In-flight refuelling on national territory is also not allowed.
In special cases, authorization should be applied for no less than 48 hours in advance, although the recommendation is seven days, and should be accompanied by a memorandum explaining in detail the circumstances of the flight.
By Nicole Hallett
Picture Credit: expertinfantry