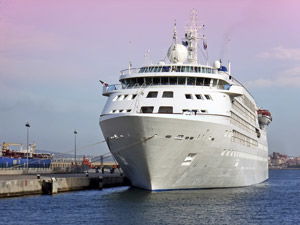 THE Balearic Islands Port Authority (APB) expects 1.85 million cruise passengers this year. This represents a significant increase over 2010's 1.7 million cruise passengers. Part of this increase is due to the cancellation of some shipping companies of their planned routes in North Africa due to the conflicts in some Arab countries.
There are 50 extra stops from Costa Cruceros and Pullmantur. "We plan to try and keep these extra routes for 2012, once the conflicts in North Africa are over," said Francesc Triay, president of APB.
Prospects for 2013 are positive too. "We are close to signing a major agreement to enhance the operations as a base port," explained Triay.
There are plans to increase the number of berths for cruise ships by two to a total of six as well as expand the existing berths to accommodate larger vessels.
Included in these remodeling and expansion plans is the passenger terminal four.