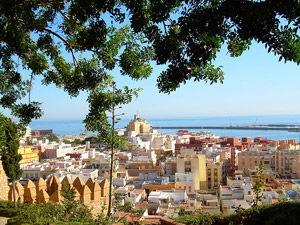 ALMERIA Provincial Tourism Board attended the ITB Tourism Fair in Berlin and has held talks with Slovakian tour operators interested in promoting Almeria as a new destination. The ITB is considered the most important Tourism Fair in the World, and the Tourism Board has taken advantage of this to promote the province in areas where it was formerly unknown.
There are now plans to organize a 'Farm Trip' to the province to see all that it has to offer, both on the coast and inland.
The delegation also met with Ryanair to discuss how to make the most of the new flight to Brussels, which will be launched in May.
Picture Credit: the_soundtrack_of_my_life