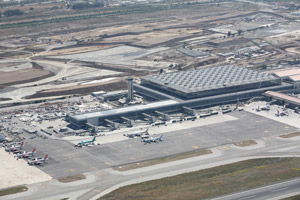 THE proposed airport strikes in Spain will be called off after AENA and unions reached a preliminary agreement, the government said. Spanish Premier Jose Luis Rodriguez Zapatero welcomed the "good news" assuring airports would be fully operational during Easter and summer.
Some industry insiders say it may be too late to save the Easter tourist influx, but have high hopes it might still secure a good summer season.
With continued unrest in the Arab World, the Spanish tourism industry were optimistic for a bumper year, but was short-lived as news of airport strike action broke.
When the strikes were announced, the British and German press immediately picked up on the news, which Ryanair described as 'selfish'.
Press from two countries, which were expected to send the most tourists to Spain and especially to Andalucia, were reporting that thousands of flights would be cancelled and warned readers not to holiday in Spain in case their plans were ruined.
In the UK, The Sun was just one of the newspapers which reported on the strikes which they claimed "threatened chaos for millions of travellers."
The Telegraph went further, recommending readers not to choose Spain as their destination, as did The Independent.
Union representatives of staff of Spanish Airports Authority AENA had announced 22 days of strikes to protest over the privatization of some Spanish airports, including the ones at Madrid and Barcelona.
Public Works Minister Jose Blanco this latest threat of strike action was completely different to the wildcat strikes by air traffic controllers in December.
Last year 52.6 million tourists visited Spain, 1 per cent more than 2009, and spent €49 billion.
By Jennifer Leighfield