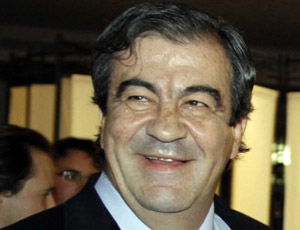 THE protagonist of Opposition leader Mariano Rajoy's first big election meeting in Asturias was absent, but the name of Francisco Alvarez Cascos was present in everyone's mind. Former Partido Popular secretary general, as well as government vice-president and Cabinet minister, Cascos was irredeemably irked at being passed over as candidate for the Asturias regional presidency.
The situation is a delicate one, not least because Cascos was one of Rajoy's early mentors and was responsible for bringing him to party headquarters in Madrid as organisation vice-secretary.
Cascos now intends to fight next May's elections with his own party, Foro Asturias Ciudadanos (FAC) and will inevitably split the Partido Popular vote although his supporters believe that outright victory is within their grasp.
In 2007 the PP took a beating in the municipal elections, but made a good showing in the regional polls, losing out to the PSOE socialist party by a very narrow margin.
At last Sunday's meeting, Rajoy's speech began with the mandatory criticisms of the socialist president, Jose Luis Rodriguez Zapatero but with easily-read messages to Alvarez Cascos between the lines.
The PP brand was part of the European People's Party and respected throughout the EU, said Rajoy, who reminded those present that Asturias was at the receiving end of many EU grants.
By next year, Rajoy predicted, the PP would be in La Moncloa (equivalent to Downing Street) and, implying that Cascos could not, he pledged to protect Asturias' interests.
Whether Rajoy's Asturias candidate, Isabel Perez-Espinosa can defeat both Cascos and the PSOE which has won 27 of the last 32 regional elections, remains to be seen.
Perez-Espinoza is put forward as a candidate for youth and renewal but the PP planners fear that Alvarez Cascos' long-standing popularity could bear more weight.