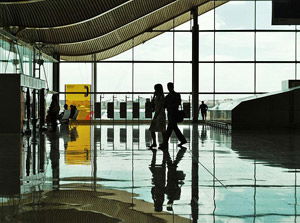 AENA and trade unions are back in discussion today (Tuesday) to try and avert the proposed Spanish airport strikes that are being organized in protest to privatization plans. Trade unions announced that staff would walk out and strike for a period of 22 days spread out over the busiest times of the Spanish tourist season.
Airports including Madrid and Barcelona are set for privatization, but an agreement is being sought to call off the strikes, although industry sources have said that the negative impact on this year's tourist trade is already irreversible, especially the Easter period.
The strikes are planned for April 20, 21, 24, 25 and 30; May 2, 14, 15, 19 and 20; June 13, 23 and 30; July 1, 2, 3, 4, 15 and 31; and August 1, 15 and 31.
Picture Credit: matutino!