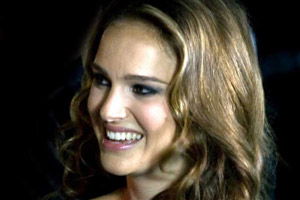 LEOTARDS worn by Natalie Portman in the Black Swan role that won her an Oscar were made in the small town of Cazalla de la Sierra (Sevilla). Although Portman used a body double for her character's demanding ballet scenes, both she and the stand-in wore practice clothes made by Japanese dancer Yumiko Takesshima.
Yumiko, married to American ex-dancer Mark Mahlier, arrived in the Sierra Norte town – the birthplace of her mother-in-law – in 2002 where she opened a small factory which now exports dance wear all over the world.
"She started by designing her own clothes and the business has developed practically by word of mouth inside the profession," explained Francisco Carmona, manager of the factory which has 22 employees.
It was thanks to the personal recommendations of dancers in New York, that the wardrobe supervisor on Black Swan heard about Yumiko's clothes and decided to contact her, he said.
Yumiko has two shops in New York but ballet companies in London, Paris, Moscow and New York, together with dance schools throughout the world, make up the bulk of Yumiko's regular customers.
"Orders like this are a mere anecdote," said Manoli Zujar – in charge of quality control at the factory – in reference to the Black Swan practice clothes.
Yumiko's clothes were so successful, said the manager, because they were like a second skin. "When you put on one of Yumiko's garments, you smile – and I know that from experience," Carmona said.
But Natalie Portman is not the only big name to wear one of Yumiko Takesshima's creations and Madonna also wore one of her leotards for one of her numbers on her latest world tour.
Picture Credit of Natalie Portman: Josh Jensen