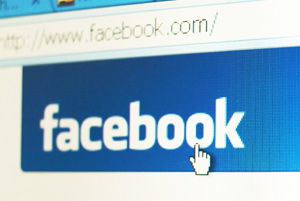 Social networking is today's buzzword and Facebook is its King.Jane Plunkett takes a look at the most successful phenomenon to hit the 21st Century. Anyone who has not heard the name Mark Zuckerberg – must be living under a rock. A Hollywood film has been made about the life of this 26-year-old billionaire; he was named Person of the Year 2010 by America's Time Magazine and is responsible for connecting a whopping 12 per cent of the planet on his social networking site – Facebook.
A pretty impressive statistic considering the site has yet to make any impression in China.
New Social media tools like Facebook and Twitter have grabbed people's attention the world over. They have become such an integral parts of so many lives that it's hard to imagine life without them.
To give a quick example of how popular the social networking site Facebook is – here are just a few of the facts.
THE STATISTICS
– It boasts 500 million active users across the globe – 50% of which log on every single day.
– More than 2.5 million web sites have integrated Facebook, with 10,000 said to be signing up every day.
– And would you believe it's claimed that people spend over 700 billion minutes per month on Facebook?
Which begs the question: Could something more productive have been done with those 700 billion minutes… or is Facebook surfing a beneficial way to spend time? The arguments for and against are as diverse as they are numerous.
THE COMPLAINTS
According to a law firm in the US, Facebook and other social networking sites are the official cause for the ending of one in five marriages in the US – as apparently such sites make it easier for a partner to prove infidelity.
Some doctors warn against web pages like Facebook, saying it causes stress and leaves users anxious about withdrawing for fear of missing important social information or offending contacts.
Many teachers believe that Facebook is a useless distraction that causes students to study less and perform badly on exams – while a whole host of people worry that virtual social networking is distancing people from the "real" world.
THE GOOD STUFF
On the positive side however, Facebook continues to reunite old friends, it has helped launch numerous new businesses and can be a valuable source of information. For one lucky man it even helped to save his life – when a surgeon friend diagnosed symptoms for appendicitis by simply looking at his Facebook status update, which read "bad stomach pains and trouble walking".
In the current climate of political unrest, many experts are quick to insist that new social media has not been responsible for the revolutions we are seeing across the Arab states, but it's definitely fair to say it has played a massive part in helping to organise and plan demonstrations.
A deep-seated anger has long been festering in places like Tunisia, Egypt and Yemen, but in such countries where talking publicly against regimes has been taboo, new social media is suddenly giving people a voice to be heard and shared. It's even been reported that a couple in Egypt called their new born baby 'Facebook' in homage to its part in the revolution.
IN TOUCH
For Malaga-based expat Lucy Cramer, 28, Facebook is a lifeline to her family back in California in the US.
"I think something that attracts me to Facebook is the possibility to close the distance between friends and family and myself. Even though we are not close geographically Facebook allows me to continue to feel close to them – as if we were," says Lucy.
"I love the ability to talk to anyone, anytime, by just logging onto your computer. I love being able to share photos without having to email just a few that I feel are important, and I like knowing when people's birthdays are."
Sixty seven year old Almeria-based expat, Martin Geary, is a big fan of Facebook. Martin and his wife, Mary, moved to Almeria from the South of Ireland two years ago.
"Three of my grandchildren have Facebook accounts and we frequently chat online and share photos and that makes me happy," says Martin.
"Before such sites existed how would I have communicated with my family – by letter or by telephone? It's not the same – it would be very difficult."
Not everyone sings its praises however. John Forbes, 32, a British architect working in Madrid refuses to set up a Facebook account.
"All my friends are signed up but I won't give in," says John.
"I don't like the trivialness of it all. Who cares what you had for dinner? And why are people showing 400-plus 'friends' photos of themselves sunbathing on their last holiday? It's ridiculous!"
WHAT THE DOC SAYS
Despite John's view on Facebook, the fact remains that more than 500 million people across the world use the site. Psychologist Roxanne Claude from the Dr. Alejandra Hallin Medical Centre in Marbella puts it down to "wanting to fit in".
"Humans are like animals that like to be in a herd. We feel connected if we feel we "belong" or are "accepted" by others on a social network. It breaks feelings of isolation," explains Roxanne.
While some critics claim that new social media is anti-social or addictive, Roxanne can also see benefits.
"I think social networks can be positive for people who have a problem interacting with others or making friends," says Roxanne. "This lets them feel they fit in."
Roxanne stresses however, that it's very important to put a limit on time spent on the internet, as too much can lead to negative behaviors, mental disorders and less exercise.
Like almost everything in life – the key word appears to be moderation!
WHAT DO YOU THINK – Are you addicted to Facebook? Or do you hate it?
Send us your views at [email protected]