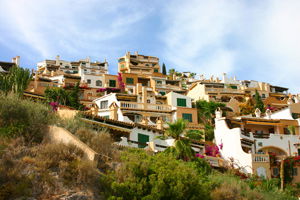 THE property market in Balearics is recovering, government data suggests. In 2010 property sales in the Balearics increased by 14.5 per cent (10,860 sales) compared to 2009. With 491,000, the sale of properties in Spain saw a 5.9 per cent year-on-year increase in 2010, latest government figures show.
These figures from the Public Works Ministry finally break the downward trend that has been experienced in the past three years. In the fourth quarter of 2010 year-on-year sales increased by 14.2 per cent, almost matching mid 2008 figures, the last time these were on the rise.
Sales to foreign residents last year increased by 20.8 per cent in 2010 against 2009.
By Province, property sales to foreign residents in Alicante Province represented a quarter (24.3 per cent) of the national total.
Regionally, eleven autonomous regions saw an increase in apartment sales last year, while six decreased.
The best was the Basque Country with a 30 per cent increase, while the worst, Murcia Region, with a year-on-year decrease of 16.3 per cent.
Meanwhile, Andalucia suffered a slight year-on-year decrease of 0.6 per cent. The property market improved by 7.5 per cent in the Valencia Region (56,071 sales).
In actual numbers of sales, Andalucia leads with 88,000, followed by the Valencia, Cataluña and Madrid Region with more than 60,000 each.
For another year, Public Works Data does not correspond to earlier estimates published by the Colegio de Registradores de España and Zaragoza University, or the National Statistics Institute data.