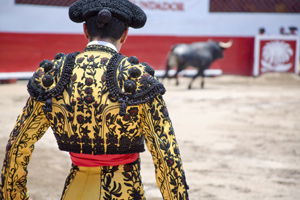 ANDALUCIA'S first steps towards imposing a bullfighting ban like Cataluña's have already faltered with insufficient signatures to underwrite an application to the regional parliament. At least 75,000 signatures are necessary for the process known as a Popular Legislative Bill to be accepted for debate but despite a two-month extension until March 15, the Comision Investigadora del Maltrato Animal (CIMA) is unlikely to find more than half the required number.
The final total has not yet been confirmed but CIMA, which counts on the backing of Andalucia's Green Party, believed it to be around 37,500.
As the deadline approached, hopes that the initiative would go through were dwindling. "It looks as though it will be very difficult to pull off; things are pretty complicated," admitted Los Verdes' regional spokesman Mario Ortega.
Inspired by Cataluña's success, presenting the proposal so hurriedly had possibly been an error but defeat at this stage would not deter CIMA, Ortega promised.
The collective intended to recommence the process and apply to whichever new parliament emerged from next May's regional elections.
"We want this to be the first Popular Legislative Bill to include digital signatures," Ortega said who stressed that Cataluña's first attempts at introducing a bullfight ban were equally unsuccessful.
Nine out every 10 students reading subjects like Fine Arts or Political Science signed in favour, as did many people from the health sector, Ortega claimed.
The second time around they would seek more help from animal protection associations, added Ortega, who predicted the dawn of "cultural change."