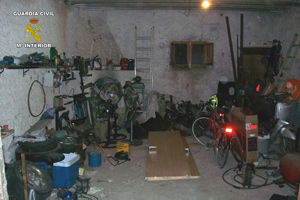 GUARDIA CIVIL from Fiñana arrested a 26-year-old man charged with 11 different crimes. They included car theft, theft from inside a car, document forgery and identity fraud. The investigation has been in place for 18 months, since several cars were stolen in Almeria city and sold on after being camouflaged.
The officers also located stolen goods including generators, TVs, music equipment, drills and electrical goods.
The detainee has a record for crimes against public health and aggravated robbery, and has been remanded to prison.