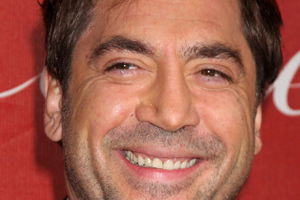 SPANISH actor Javier Bardem did not win his second Oscar, after Briton Colin Firth took the statue for Best Actor in 'The King's Speech' at the 83rd Academy Awards. Bardem, nominated for Biutiful, who attended the ceremony with his actress wife Penelope Cruz, said being nominated for his role in a Spanish language film was "a great achievement."
The Spanish actor, 41, won an Oscar in 2007 for his supporting role in No Country for Old Men.
'The King's Speech' was the big winner at last night's (27.02.11) Oscars, taking home four awards.
While Colin won Best Actor, Natalie Portman – who is currently expecting her first child – was named Best Actress for her role as troubled ballerina Nina Sayers in 'Black Swan'.
'The Fighter' stars Christian Bale and Melissa Leo picked up the awards for Best Supporting Actor and Best Supporting Actress respectively while 'The Social Network' – which was widely tipped to win Best Picture – was named Best Adapted Screenplay, Best Original Score and Best Film Editing.