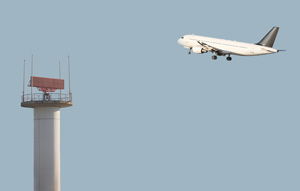 THE government announced that for the next 18 months it will accept that the command of English required of air traffic controllers and pilots is up to EU requirements. Spain's Aviation Safety Agency had given controllers until March 5 to provide proof of having reached the necessary standard with the warning that not doing so could bar them from their posts.
This time limit had already been extended by a year but around 500 controllers – approximately a quarter of the total – had either not yet complied or failed the necessary exam, admitted AENA, Spain's airports authority.
The air controllers persistently refuse to take the English exams set by the EU and overseen by Senasa, Spain's civil aeronautic training organisation.
Three years ago AENA carried out its own tests although by law these should be carried out by bodies like Senasa which are authorised by the Aviation Safety Agency.
The announcement that the AENA English exam would be considered sufficient for the next 18 months, was made to ensure "continuity of service," said the government. This includes those who failed the Senasa exam but excludes anyone previously involved in any kind of communications error.
Between now and August 2012, however, AENA will have to present the Aviation Safety Agency with a programme that will assess the controllers' command of English and also include staff training.
A solution would be found to the exam issue, promised Public Works minister Jose Blanco in September and five months later – with the air controllers' strike that emptied Spain's airspace last December apparently forgotten – this is the outcome.