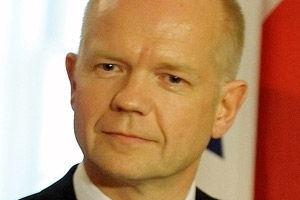 BRITAIN'S Home Secretary, William Hague, fearing for the Middle East peace process, called on Israel to modulate its belligerent tone amidst Arab uprisings from Tunisia to Egypt. Peace could become impossible, he warned, although Middle East peace has long resembled pie in the sky to anybody outside politics.
And ironically and tragically, in the unlikely event that Israel were to comply, it could already be too late.
A shared terrorist problem
NORTH CAUCASUS militant leader Doku Umarov claimed that he planned last month's Moscow airport suicide bombing which killed 36 people in a response to "Russian crimes" in the region. Russia's terrorist threat is often regarded as localised, but 9/11 suicide pilot Mohamed Atta was recruited after volunteering to fight in Chechnya and politicians forget at their peril – and ours – that the skeins of fanaticism are closely entwined.
Unjust view of European justice
COMPLAINTS about the European Court of Human Rights and its rulings emanate only from the other side of the Channel while mainland Europe governments calmly digest Strasbourg decisions even when they are not what they want hear. Yet in Britain it is not only eurosceptics who proudly believe their courts alone are capable of delivering justice and that any other system is questionable at best and corrupt at worst.