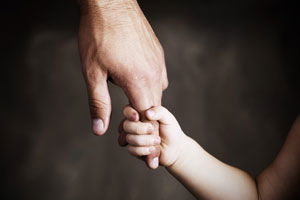 ALL over Spain, people are reporting their suspicions that their babies may have been stolen from them in hospitals under the Franco regime. An Almeria woman has come forward and admitted knowing that the baby she was given in hospital was not her own, and suspects she may have been given a stolen baby.
In 2008 Spanish Judge Baltasar Garzon, investigating crimes committed during this period, alleged that thousands of children grew up in families not their own.
Garzon's investigation was cut short but suspicions were aroused and old misgivings amongst women with no political background were rekindled. Many mothers, sometimes illiterate and always from modest backgrounds, had always doubted whether their babies had died at birth as they were told.
Others, especially the young and unmarried, recalled being bullied into giving up a son or daughter for adoption.
Ines Perez, who was 50 years old when she was given her daughter, and she and her husband had been unable to have children, the one thing she wanted most in the world.
She was a very devout woman, and like so many at the time, trusted in the word of the priest and the doctor who called her saying they "had a surprise for her" at the San Ramon Nonato Hospital in Madrid. They told her to come with baby clothes, and said that the woman who had had the baby was married and had got pregnant with a man who wasn't her husband, so she wanted to give the child away.
Ines was told to go to the registry office and register the premature baby girl as her own, which she did on June 4, 1969.
Last month, support group Anadir (National Association for people Affected by Irregular Adoptions) lodged a joint formal complaint with the Prosecution department on behalf of 261 adults who claim that they were irregularly adopted between 1950 and 1980, most of them in Madrid, but also in Andalucia, Cataluña and other areas.
However, Ines's case is different in that she did not have to pay for the baby. Maybe because she was premature and those running the scam may have thought that if they gave the baby to a paying family and it died, they would have to replace it with another. At the time, Ines didn't suspect anything, not even when the doctor who handed her the baby and whom she had never met before, made her promise that if the girl fell ill during the first few days, she would not take her to any other doctor.
She told her daughter she was adopted when she was 18. Now, with the help of Anadir, Ines Elena, wants to find out who her real parents are.
Anadir estimates that the number of 'stolen baby' cases in Spain may amount to 200,000.
By Jennifer Leighfield