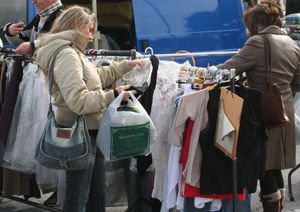 THE Spanish government has announced that it is going to crack down on people who work and do not pay taxes. One out of every €4 in circulation in Almeria Province is 'black money' from salaries which are not declared in full or in part, or who have a second undeclared, tax officers' union data shows.
Union Comisiones Obreras, however, believes that the amount of 'black money' is more likely to be close to 35 per cent of the total in circulation in the province.
To put an end to this, the tax office has announced a crackdown on people with undeclared incomes, especially if they are receiving unemployment benefits.
This type of fraud is hard to detect, and according to the State Employment Service, only 48 people were fined for this in the first five months of last year, and there were only 33 cases detected where employers had committed contract irregularities.
The aim is to visit businesses to check for hidden economy, combined with Work and Social Security Inspections.
Francisco de la Torre, the spokesperson for Tax Inspectors the plan devised by the government shows a fresh approach from office-based investigations to more detailed field work.
But the spokesperson has also called for more funding and resources to be able to execute the new initiative, called 'Plan de Control Tributario 2011.'
By Jennifer Leighfield