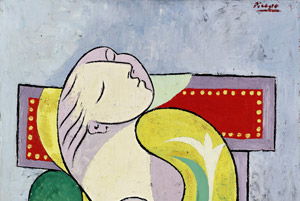 An American private collector has bought Malaga born painter Pablo Picasso's 'La Lecture' for €29.7m at a Sotheby's auction in London. The picture was inspired by his lover Marie-Therese Walter and painted in 1932.
Sotheby's had valued the painting between £12-18 million (€14-21 million).
In the end the masterpiece sold for £25 million during an auction that saw 42 other pieces of the Spanish painters and other surrealist works go under the hammer.