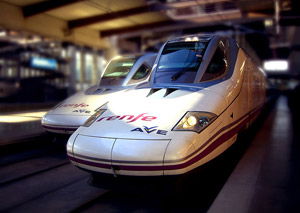 Spanish government backed rail company Renfe has expressed an interest in running the profitable west coast London to Glasgow route in the UK which is currently operated by Virgin Trains. The franchise is up for grabs next year and Renfe along with 3 other European operators including Germany's Deutsche Bahn are all weighing up bids to take on the profitable line.
A British government source said: "This shows that Britain is open for business. It is no surprise that high quality bidders are interested in such a prestigious franchise."
The west coast franchise carries 28 million passengers per year, posted a pre-tax profit of €88.3m in 2009 and paid shareholders a dividend of €79.6m last year.
Virgin Trains, a joint venture between Sir Richard Branson and Stagecoach are not likely to let the franchise go without a stern fight.