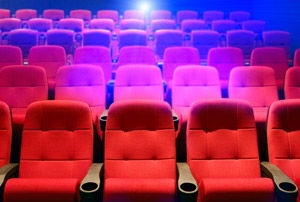 WITH takings down to €69.7 million last year, from €107 million in 2009, the Spanish film industry is teetering on the edge of disaster. The Spanish seldom go to the cinema and when they do go, it is not to see Spanish movies, found two recent surveys, and Spanish productions' share of the cinema-goers have fallen by around 10 per cent.
Only 10.7 million people went to see Spanish films in 2010, according to estimates from the market-study group Rentrak.
Even illegal internet downloads – which the recent Sinde Law hopes to curtail partly to mollify the national film industry – feature more foreign movies than domestic productions.
2010's most popular film was Toy Story 3, which took €24.2 million. No Spanish film was amongst the Top 10 and the highest earner was Fernando Fernandez Molina's Tres Metros Sobre el Cielo which took €8.5 million.
"Production companies are profoundly worried. Last year there was a great crop (of Spanish films) but we only reached 16 per cent of the public," said Pedro Perez, president of Spain's Federation of Audiovisual Producers (FAPAE).
"I always say that this should be 20 per cent when times are bad and 25 per cent when they are good," Perez explained, who admitted that he envied his European counterparts.
Last year 206.49 million people – nearly 3 per cent more than in 2009 – went to the cinema in France, although audiences for French-made films fell from 37 to 35 per cent. Italy saw a 11 per cent rise in moviegoers, while audiences also increased Germany and Turkey.
"We have a problem connecting with our public, something that doesn't happen with audiovisual productions like TV series," Perez said. "We must make the most of 2011, with the premieres of some first-rate films, to improve our image."