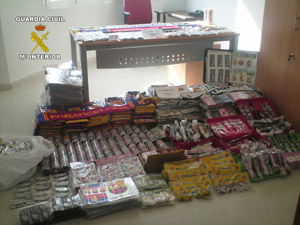 GUARDIA CIVIL from Seron arrested a 51-year-old man charged with a crime against intellectual property after he was found in possession of forged goods. He was stopped at a routine control in the town, at which he showed signs of being nervous, which encouraged the officers to carry out a search.
This revealed a number of boxes containing scarves, keyrings and watches of different brands which appeared to be fakes and which had a market value of €21,000.
He claimed he had bought the items from Chinese warehouses in Madrid and Alicante to sell in bazaars in the area.