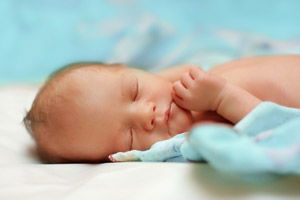 SPAIN – A SUPPORT group called Anadir lodged a joint formal complaint with the Prosecution department on behalf of 261 adults who claim that they were irregularly adopted between 1950 and 1980. In 2008 Spanish Judge Baltasar Garzon, investigating crimes committed during the Franco regime, alleged that thousands of children grew up in families not their own.
Owing to political and professional infighting Garzon's investigation was cut short but suspicions were aroused and old misgivings amongst women with no political background were rekindled.
Many mothers, sometimes illiterate and always from modest backgrounds, had always doubted whether their babies had died at birth as they were told, or were horribly deformed.
Others, especially the young and unmarried, recalled being bullied into giving up a son or daughter for adoption.
Anadir (Asociacion Nacional de Afectados por Adopciones Irregulares) declines to link its investigations with Garzon's.
"There was no political repression in these cases. The family's origins were insignificant," insisted Anadir's lawyer, Enrique Vila.
"Obviously the authorities would not have stolen the child of a Guardia Civil, but although the practice might have originated with babies born to post-Civil War prisoners, it turned into a contemptible business," Vila said.
Anadir's President Antonio Barroso, discovered at the age of 38 years that he had been brought for 200,000 pesetas and is convinced that there was behind the adoption than politics.
"We have found out that a go-between who made millions of pesetas out of selling babies was a Communist guerrilla called Pilar Conesa," he insisted.
Barroso cannot back his claim, however, and experts on Spain's post-Civil War Maquis resistance movement maintain that there was never a member registered as Pilar Conesa.
TV3 presenter Montse Armengou, who has collaborated on documentaries about the allegedly robbed babies, nevertheless blames the Franco regime.
The Establishment was always in the background, with its doctors, its judges and nuns who deceived both married women and unmarried mothers and enriched themselves at the same time, declared Armengou.