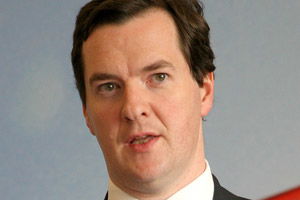 THE "wrong kind of snow" once delayed Britain's trains and the British chancellor George Osborne recently invited derision by blaming bad economic results last quarter on the "wrong kind of weather".
He could be right but he and his foreign counterparts also know that the "wrong kind of economic climate" is the real culprit, and despite their nostrums and remedies, only a worldwide thaw will revive frozen economies.
Animal doctoring
IT is commendable of pharmaceutical company Hospira to refuse to supply Pentothal for US lethal injections and for Italy, Britain and Germany to ban its export. Despite the good intentions and valour behind this gesture, it could turn out to be futile after the Oklahoma carried out a death sentence with veterinary drug Pentobarbitol. Where there is a will to execute, there will always be a way.
Spilt milk but no tears
The Chilcott enquiry into the Iraq war is mere crying over spilt milk although former Prime Minister Tony Blair shed no tears during his second appearance. His arguments were still specious, his reasoning still messianic and his platitudes still empty. It is a measure of Blair's poisonous legacy that only his silences are honest and whatever he says about Iraq is met with either disbelief or scorn.
Picture Credit: M Holland