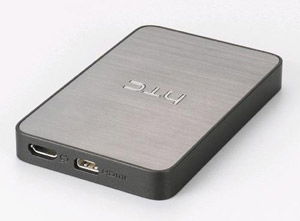 THE HTC Media link acts as a bridge between an HDTV and hand phone. With this device it is possible to stream music and video from a tiny mobile to a massive TV screen. This gadget is handy for older and some existing TVs that are not able to stream media directly from handsets.
It will work with any television that has an HDMI port.
Although it is possible to use this box with non HTC phones, it may be necessary to download an application to do so and there has been user feedback that performance is erratic.