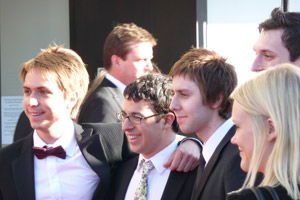 MALLORCA – THE hit E4 television show, The Inbetweeners, will be shooting the film version of their series on the island in Spring 2011 and the casting director, Silvia Pascual is searching for people who would like to be in the programme. If you are on the island between Monday February 21 and Saturday March 19 and would like to be involved in the shooting of the film then she is inviting applications.
You must contact her at [email protected] with your name, age, phone number and a recent photograph.
Meanwhile, the team at Pickles Ballroom are looking for participants in their next Not So Strictly Come Dancing competition which will be held on Saturday 29 January.
If you have always wanted to learn how to waltz and cha-cha then now is your chance. They are offering four free lessons to participants as preparation for the competition. To find out more then call Ian Pickles on 606672419 or visit www.ballroomdancemallorca.com