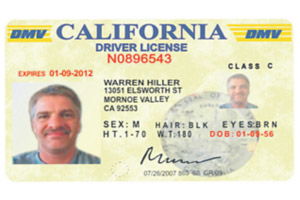 THIS is a New Year story that appears laced with some unseasonal ill will. So be warned. If you are among the tens of thousands of people hoping to find a new job in 2011, tread carefully should you find yourself dealing with Warren Hiller. British police and a sheriff's department in America now have Hiller on their radar screens after being alerted about some of his sharp business ways by Euro Weekly News.
Hiller, allegedly of Irish descent and now living in American, recently sought to place a multi-edition advertising campaign on the front page of the EWN costing nearly €2,000.
The campaign was for jobs – including an aupair/nanny, a driver, and chef, and a house sitter – working for a Canadian family living in London with salaries ranging from £3,200 (€3,840) to £4,100 (€4920) a month.
And if this was too good to be true, in addition, the outlined positions also offered free private accommodation, free phone and Internet, and generous travel assistance to London for successful candidates.
Suspicions first arose over Hiller – who carried out all dealings with EWN by phone and email allegedly from London while visiting on business –  when, after seeking payment for the advertisements, He was sent details of various credit cards and support document in different names.
Hiller –  peaking with what appeared to be an African accent – initially sent a copy of a Californian driving licence as requested proof of personal identity, after saying he did not have any Spanish documentation,  including an NIE.
"Can't you just provide any number," he asked!
More alarm bells rang when on checking Hiller´s licence, He discovered the postal code given was for Moreno Valley, not Mornoe Valley as listed on the attached licence.
For payment Hiller provided  "the credit card number of my aunt Jean Nilsson," with a photo-copy attachment of an Ohio driving licence in the same name.
A card payment of €700 was obtained, but when a further withdrawal was attempted for the remaining balance, the card machine instruction given was 'capture the card.'
When Hiller was advised by phone, he calmly passed the issue off, though this time referred to Ms Nilsson as his sister, not as his aunt!
He then proffered a credit card number in the name of Janet Wakefield, "my ex wife,"  to complete the payment, and provided an American driving licence issued in Illinois as support documentation. However all attempts to make a payment against the card were denied
.
Hiller was told, and this time he gave a credit card in his own name. Again payment was denied. When told, he advised "this is a mystery, there is money in the account, try again." 
Then contacted the Moreno Sheriff's Department in California, as well as the Metropolitan police in London, offering the information and copies of all documents sent by Hiller.
He also provided details of all email and phone call dealings with Hiller. He then told Hiller by phone that he had spoken to the police and the sheriff´s department given his suspicions and concerns.
"I was amazed just how calm Hiller was throughout our dealings," he said. 
"He did not seem concerned that on several occasions he provided me with documents that I told him did not appear authentic, nor annoyed I alerted the police.
"Anyone coming across him should thoroughly check before having any business dealings with him.
"I suspect if the EWN did not have such professional checking procedures in place, and had the advertisements been published, that job applicants would perhaps have found themselves in part of a jobs scam."
He added: "I suspect the police would like to hear of his exact whereabouts."
EWN has tried to contact Hiller for further comment, but there has been no response to emails or phone calls.