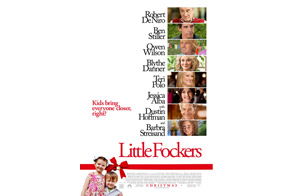 It has taken 10 years, two little Fockers with wife Pam and countless hurdles for Greg to finally get "in" with his tightly wound father-in-law, Jack. Greg goes through a midlife crisis as he ponders the rest of his life, especially the issues of being a good father and provider.
After the cash-strapped dad takes a job moonlighting for a drug company, however, Jack's suspicions about his favourite male nurse come roaring back. Due to coincidences he thinks Greg has an affair with Andi Garcia, a sexy pharmaceutical-company representative.
When Greg and Pam's entire clan, including Pam's lovelorn ex, Kevin, descends for the twins' birthday party, Greg must prove to the skeptical Jack that he's fully capable as the man of the house. But, with all the misunderstandings, spying and covert missions, will Greg pass Jack's final test and become the family's next patriarch… will the circle of trust be broken for good?
This third instalment of the blockbuster series is nowhere as good as the other and it feels like the crew didn't even try very hard.
Dustin Hoffman originally refused to appear in the film, but an agreement was reached and although during most of the film he is "in Spain taking flamenco lessons", he does appear very briefly.
It's not a terrible film, but you may feel better if you save your money and wait to hire it from your local DVD rental store. It will not go down in history for any aspect.