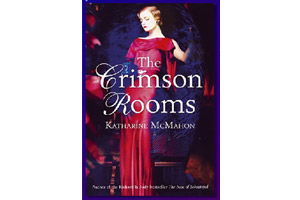 By Katherine McMahon
Set in London 1924 as Britain comes to terms with the aftermath of The Great War, Evelyn recounts the story of a momentous year in her life. Despite parental opposition she has trained as a solicitor. With her boss, Mr. Breen she works on an intriguing murder case, whilst dealing with a case of her own, in which a woman is charged with kidnap.
But widowed Leah Marchant had merely tried to take her own baby, who she had given, together with two older girls, to the authorities as she was unable to care for them. At home life is even more complicated. Meredith turns up on the doorstep with her six year old son claiming he is the child of Evelyn's brother James, who had died in the last year of the war.
This book is both gripping and absorbing and cleverly evokes the spirit of the time. Evelyn, from a middle class family, struggles to assert her place as an intelligent woman in a world dominated by men. Leah, from a much lower stratum of society, tries to shed the label of unfit mother. This book is far from being a feminist treatise yet though her sharp characterisation and fast-moving story telling McMahon conveys the difficulties of living in a world changing for both sexes after the calamity that was the First World War.
This book, together with around 2000 more can be borrowed from the Denia English Lending Library, Passeig del Saladar 91. Open Monday to Friday 10.00- 1.00. For further information contact [email protected].