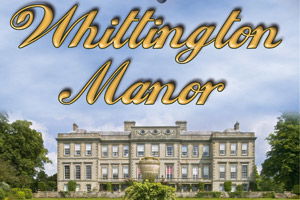 By Claire Voet
Author Claire Voet, born in Hampshire and now living in Fuengirola, releases her first book "Whittington Manor," a heart-warming, wartime love story brought to life with skilfully crafted characters.
As the sun sets over Whittington Manor, a magnificent, imposing, mansion located between Portchester and Fareham. So wonderfully secure and peaceful, it is hard to believe the fate that awaits it. Set in the years of World War II, Whittington Manor portrays the lives of the Whittington and Lambert families, who come from very different social classes.
Believing Joe has been killed in the war, Sarah falls into the arms of Edward Hamilton. By manipulating his way into the family, Edward's cunning plan pays off when Sarah agrees to marry him. All he has to do is wait until her 21st birthday to get his hands on her fortune. Sarah soon realises her marriage is a sham and does everything she can to protect her inheritance.
In a startling turn of events a body is found brutally murdered on the grounds of Portchester Castle, the evidence points to Sarah but has she really lost everything and everyone around her? A ghost from the past proves otherwise.
Packed with emotion, this is an inspiring tale of war, tragedy, love, and the indomitable human spirit.
Claire is donating money to the BBC Children in Need charity from the sale of her book, a charity she has supported for many years. "Whittington Manor" can be purchased on Amazon, WHSmiths, Waterstones and all other major book shops and online stores.