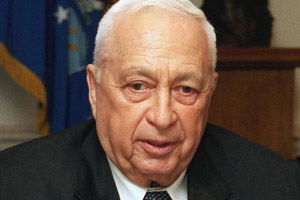 FOUR years after being felled by a stroke Israel's former prime minister Ariel Sharon remains in a coma but has finally returned to his home. The word "if" is one of the most debased in the English language but if Ariel Sharon's health had not failed just as he set up a centrist political party poised for victory, would the Palestinian peace process itself still remain comatose?
In sickness and in health
REFERRING to the fallout caused by Ireland's banks, Spain's Economy minister Elena Salgado remarked that Dublin's major task was to help resolve European problems.
Despite the squealing from the eurosceptics about the financial and moral cost of bailouts, this is what EU membership means. For better for worse and for richer for poorer, it is an arranged marriage with an extensive pre-nup and no divorce.
Hitting where it hurts
MILLIONS paid out to prisoners alleging UK connivance in torture and extraordinary rendition are potentially more disquieting than the ethical issues studiously ignored by a succession of gung-ho British governments.
The prospect of paying hefty compensation to former Guantanamo prisoners and others could rein in the baser instincts of over-zealous interrogators far more efficiently than moral considerations. Pockets, not consciences, always register the greatest hurt.