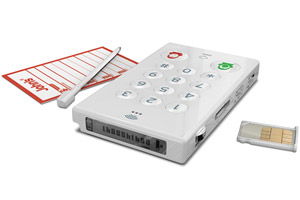 JOHN'S PHONE has taken the term 'back to basics' to heart. The Dutch ad agency John Doe has created a phone that can send and receive phone calls and, well, that's about it really. Other than being able to store a speed-dial number for each key, but there is no other storage ability.
There is a pen and paper supplied on the rear of the handset for jotting down phone numbers to later put in the trusty physical phonebook. As there isn't any other energy sucking features, this phone boasts a battery standby time of more than three weeks.
This is definitely a phone for modern technophobes.
The phone has a retro look and comes in a variety of colour choices.